In recent years, extreme weather has become the norm, and water utilities are facing great challenges for stable water supply. We experienced severe challenges such as the centennial drought and epidemic plight in 2021, and in 2022 the world was affected by the La Niña in which the extreme weather once again ravaged all parts of the world. Taiwan was also facing a water shortage crisis, even Keelung, commonly known as the "rain capital", received only 30% of the average rainfall from June to August, causing a water crisis in the upland communities. Immediately the Taitung earthquake happened in September 18, leading to broken pipes and 4,842 households lost their water supply in Hualien district. The water supply was fully restored in just 5 days as the construction team made fully efforts in repairing. In the face of these unfavorable operating conditions, TWC will continue to strengthen the resilience of water supply and promote the eight main tasks as follows.
1.Accelerate the reduction of water leakage
In order to improve the water supply pipe network system and the efficiency of water resources usage, TWC will extend the "Water Leakage Reduction Plan (2013-2022)"for 2 years, in which the original annual investment of about NTD 7 billion will be increased to NTD 8 billion from 2021 onwards, and the target of water leakage rate by the end of 2024 will also be revised down to 12%. Compared with 2012, the annual water saving will be 254 million cubic meters, which is about 1.29 Shihmen Reservoir's effective storage capacity, and the goal of reducing the leakage rate to less than 10% by 2031 will be achieved.
2.Establish the backup distribution piping
TWC has been approved by the Executive Yuan to promote the " Backup Distribution Piping Restoration Project" for "single ", "significant" and "fragile" maintenance pipelines. It is expected to bury 17 backup pipelines from 2021 to 2026, with an investment of NT19.95 billion, which can stabilize the water supply of approximately 2.61 million cubic meters per day. The length of the pipeline will be 83 kilometers, which will reduce the risk of water supply and increase the flexibility and resilience of regional water distribution.
3.Modernization of water treatment plants
There are 476 water purification sites in TWC. Some of the sites have been in operation for many years and their facilities has gradually deteriorated, affecting the original design of water supply and purification operations. In order to improve the facilities of some of the water purification sites, a total of 25 sites will be renovated in a phased approach, with 11 sites expected to be improved by 2026 (3 sites completed by the end of 2022) and 11 sites to be improved after 2026.
4.Increase the penetration rate of water supply
By the end of 2022, the water supply penetration rate was 94.55%, with a population of 18.359 million people, which is comparable to that of advanced countries. However, there are still some people in remote areas who use non-tap water (including mountain spring water and groundwater) as a source of drinking water. To ameliorate the rights to water in remote areas, TWC is promoting the "Water Supply Improvement Project for Areas without Piped Water Phase IV – Piped Water Extension Project" from 2022 to 2024, which is expected to add 12,600 households to the piped water supply.
5.Refining the quality of comprehensive services
TWC has been promoting the improvement of comprehensive service quality by calibrating services according to customer needs, collecting and analyzing the most important problems of customers, and then improving the service mode, process and management system. At current stage, TWC are focusing on three issues: "slow leak repair", "unstable water pressure and water quantity", and "turbid water", in which TWC are rewarding innovative improvements by combining the ideas of the management offices in each district.
6.Promote the whole-process water safety plan
To improve the safety of water supply, TWC has taken reference from the World Health Organization (WHO) and the International Water Association (IWA) and has been promoting the Water Safety Plan(WSP) in each district starting from 2019. As of the end of 2022, 13 water purification sites have been promoted to implement the mentioned plan, and will continue to develop and integrate the Water Treatment Plants Operational Performance Evaluation & Enhancement (OPEE) and Alarm Data Transfer System (ADTS) to achieve the goal of modernizing the water supply system.
7. Promote Net-Zero Carbon Emission
In April 2022, TWC established a Net-Zero Emission Project Team to develop a net-zero strategy, which will be regularly reviewed on a rolling wave planning basis. The team set short to medium term carbon reduction targets of 10% (53,000 tons of CO2e ) and 20% (106,000 tons of CO2e) for 2025 and 2030 respectively, compared to 2005 (530,000 tons of CO2e), and are moving towards the long-term goal of Net Zero Emissions by 2050.
8.Practicing to increase income and reduce expenditure
With the view to alleviate the financial difficulties before the water price can be adjusted reasonably, TWC are eagerly engaged in increasing income and reducing expenditures. For the cost, TWC will improve major cost expenditure (such as labor costs, utilities expense, and maintenance costs) based on the premise of reasonable cost range. For the revenue, TWC are generating revenue by revitalizing assets and building small-scale hydroelectric power generation and solar power generation facilities to achieve the goal of "increasing income".
In recent years, the business environment for water supply has changed dramatically, with threats from nature becoming more severe, together with droughts and floods becoming a common occurrence. TWC will enhance the eight main strategies to achieve stable quantity and quality on the supply side, universal access to water and sensational service on the demand side, and strengthening of the management side and symbiosis with the environment. The main goal is to build a water environment of "no water shortage and good water supply", so that people can use water with peace of mind and industries can develop steadily, in an effort to live up to the government's trust, society's expectation, and our commitment to customers.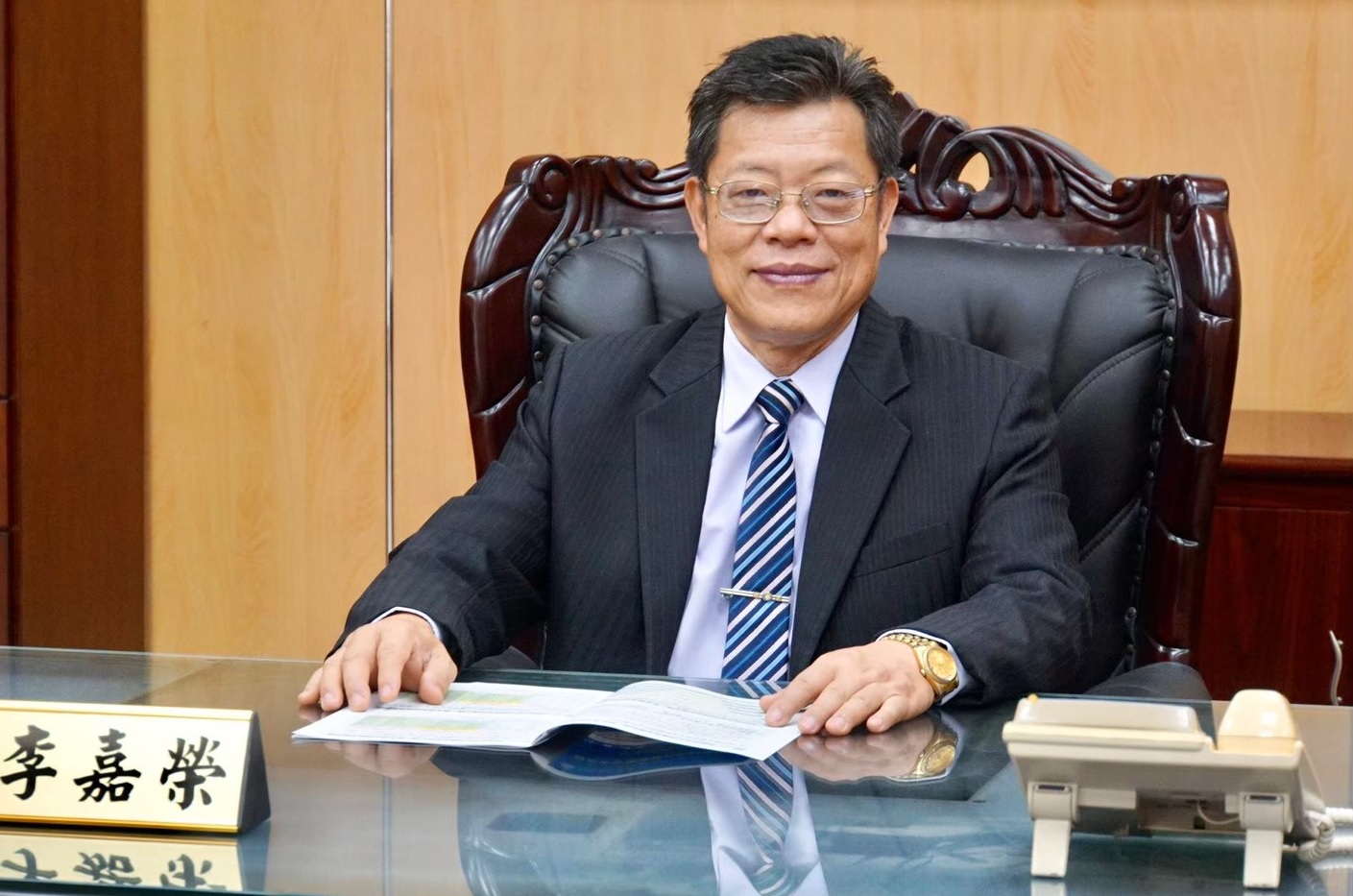 Chairman of TWC
Hit:2189
Updateing Date:2023-08-09 14:55
Back