TWC insures the employees in accordance with relevant laws and regulations and provides special leave, maternity/parental leave, marriage leave, funeral leave, menstrual leave and so on. In addition, pensions are issued in accordance with laws and regulations. In 2022, TWC allocated NTD 41,819 thousand as the welfare funds to be coordinated and utilized by the Employee Welfare Committee for donations to bereaved of the diseased employee, cultural and recreational activities for employees, scholarship for employee's children (divided into junior high, senior high and college groups), newborn child subsidies, marriage subsidies, group insurance for members and so on. All TWC employees can apply for the above-mentioned subsidies in accordance with regulations. In addition, TWC's Employee Welfare Committee signs contracts with a number of stores, providing our employees preferential discounts and exclusive employee benefits.
e-5-1.jpg
Talent Cultivation and Training
TWC continues to strengthen the professional knowledge and competence of its employees to enhance the competitiveness. Annual training plans are divided into different categories including management, technology and administration and training is divided into different sessions. Our employees with relevant practical experience and external lecturers are hired in the training courses.
TWC 2022 training plan is 108 classes, and due to the impact of the epidemic, the actual number of classes is 78. The total training hours reached 75,772 hours, including 55,175 hours for male colleagues and 20,597 hours for female colleagues. The average training hours per employee was 23.81 hours.
Occupational Safety for Employees
In order to implement various occupational safety and health management matters in Article 31 of the Implementing Rules of the Occupational Safety and Health Law and improve the performance of occupational safety and health management, the TWC General Management Office and its 13 district management offices and 3 district engineering offices, in 2020, all the certificates of ISO 45001 occupational safety and health management system and CNS 45001 Taiwan occupational safety and health management system are obtained.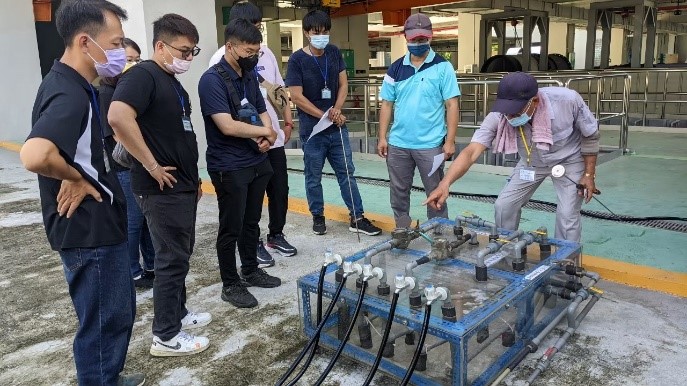 e-5-2.jpg
Promotion of Employee Health
In accordance with the Labor Health Protection Rules and Regulations, when special health hazards operations are conducted regularly or when there are changes in the operation, the "Labor operating environment monitoring" and "Special health checkup" are used to control the hazards of the working environment as well as the health conditions of the employees. When an abnormal case is found, on-site visit will be conducted with a doctor specializing in occupational medicine. In addition, through education and training on hazards, the wearing of health and protective equipment and inspections, the risk of exposure to health hazards is greatly reduced, enabling the minimum of probability of occupational disease. There were no occupational diseases in 2022; the operations with special health hazards include dust, manganese, and its compounds.

A total of 3,732 TWC employees participated in general health examinations, with the total cost of NT$7,337,389. A total of 121 people participated in special health examinations (including dust, mercury, chromic acid, manganese, ionizing radiation, ethylmercury, noise, sulfuric acid, potassium dichromate, benzene, n-hexane operations), and the cost was NT$108,531. There were no Level 4 health manager in the results.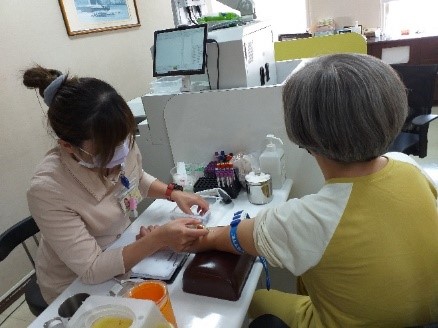 e-5-3.jpg
Hit:2022
Updateing Date:2023-08-09 16:57
Back