Stable Water Supply & Services
Addition (expansion) of water supply system
TWC's water supply in 2022 will be 3,246,506 thousand m
3
, a increase of 1.58% compared with 2021; the water supply penetration rate is 94.55%, an increase of 0.31% compared with 2021.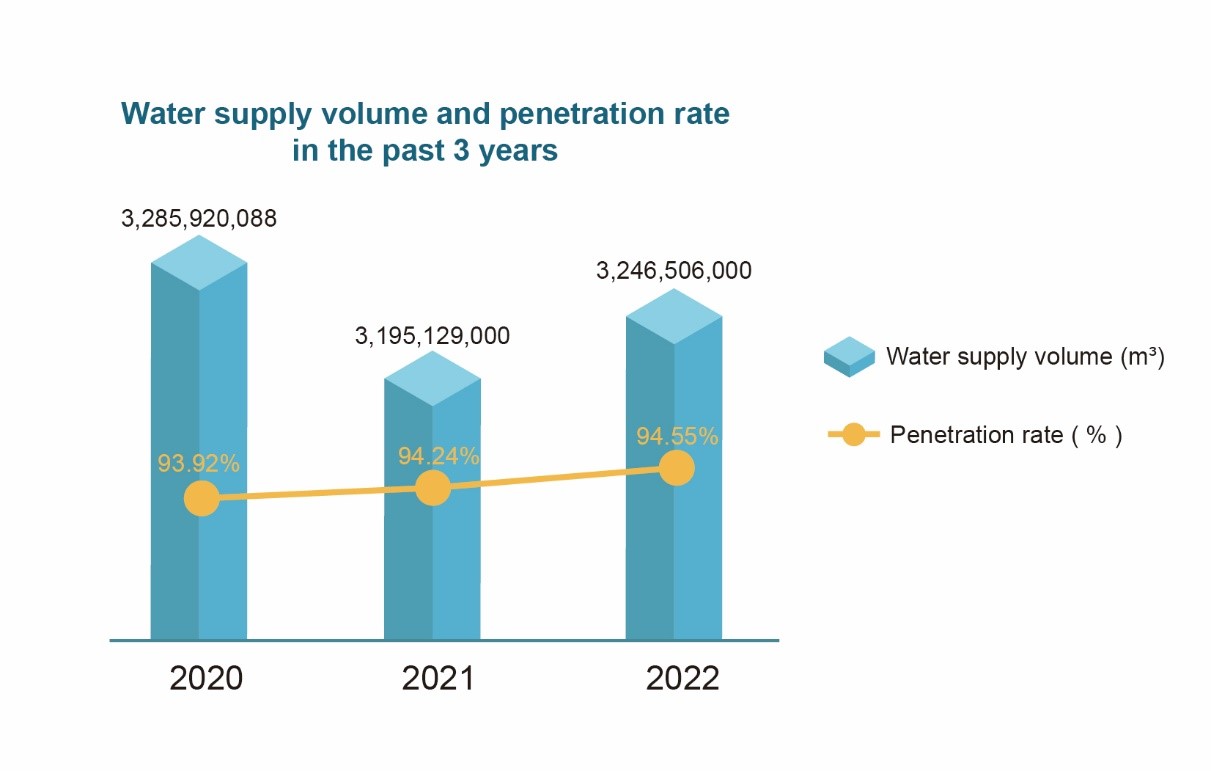 e-3-3.jpg
Diversified Development of Water Sources
The current development of water sources in Taiwan focuses on traditional water sources (surface water and groundwater). On one hand, TWC cooperates with the Water Resources Agency's water resources development project as the pilot project and jointly deploys and utilizes water resources with the reservoirs for the relevant downstream water supply projects to increase water supply dispatching capacity and implement the policy of reduction in groundwater pumping. On the other hand, TWC actively enriches its own water sources, such as the weirs and renewal of water intake facilities and self-developed regional small water sources (including hyporheic flow water, raw water pretreatment and well re-pumping project) in order to increase the water supply capacity and backup capacity when high turbidity is found or during dry season. In addition, dredging is strengthened and reservoir storage capacity is increased to reduce the risk of water shortage. However, due to the impact of climate, environment and facility functions, there is still a need to promote more stable, eco-friendly and new emerging water sources (reclaimed water and freshwater) with development potential to make up for the instability of traditional water resources.
The global water resources are getting scarce, and the development of new water resources is getting promising. However, when compared with the costs of new water resources (reclaimed water, fresh seawater) with the current tap water price, the current price of tap water is obviously lower, so there lack incentives for users, which becomes an obstacle for us to promote new water resources domestically.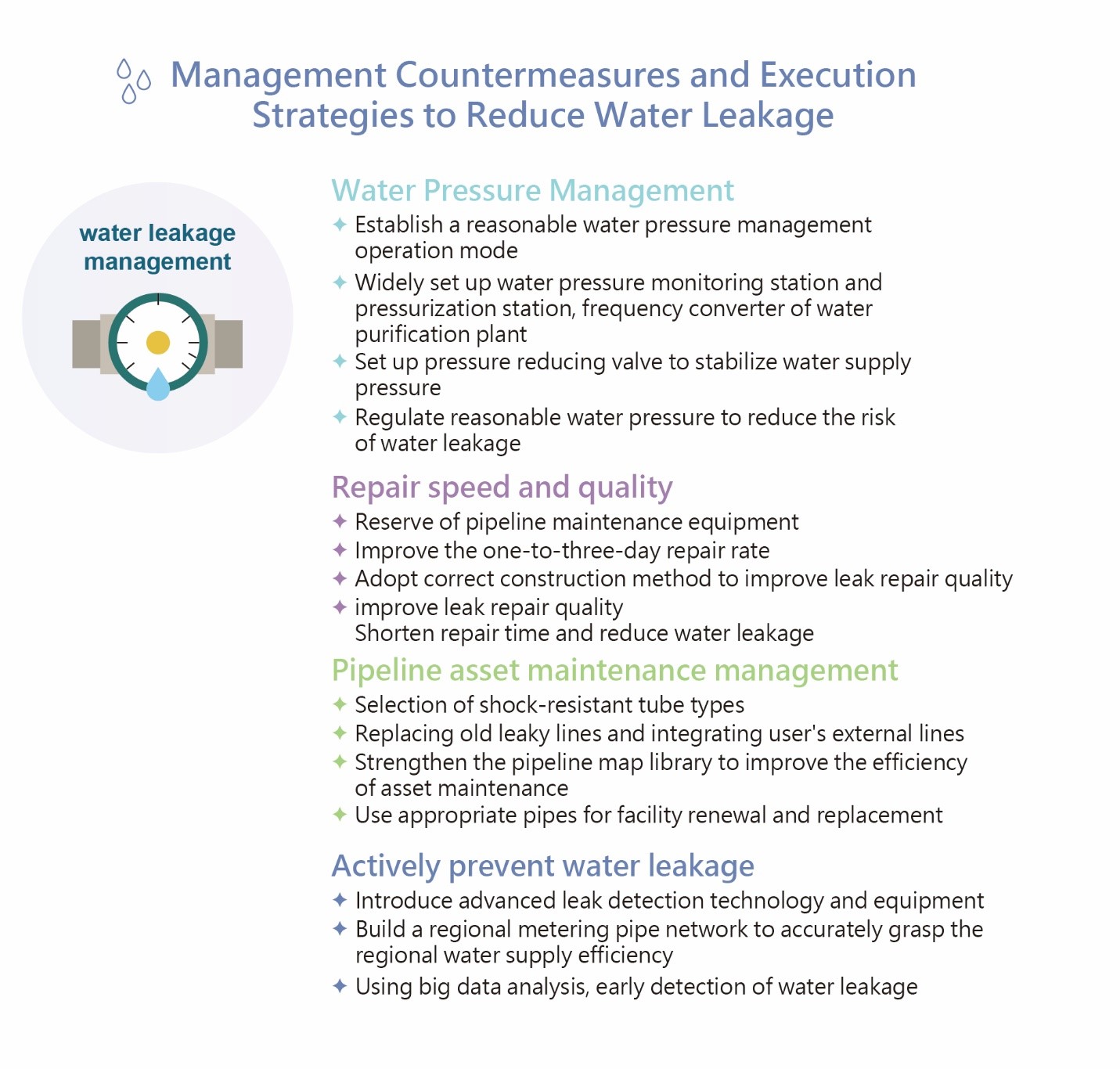 e-3-4.jpg
Qualified Rate of Water Quality
TWC complies with the Drinking Water Quality Standards for water quality testing of the water treatment plants, and all water treatment plants under its jurisdiction are required to carry out water quality testing and monitoring. Autonomous and entrusted tests of 67 inspection items in total are conducted, and the inspection ratio reaches 100%. In order to enhance the water quality inspection capability, TWC is working on the promotion of the quality assurance/quality control system. What is more, we are even devoted to the promotion of the verification capability of the inspection units of the District Management Offices for water quality inspection to greatly improve the quality, credibility and accuracy of the water quality inspection.
According to the results of random testing of Taiwan water quality by environmental protection agencies at all levels of the government, the pass rate has increased from 99.69% in 2002 to 99.97% in 2022.
e-3-5.jpg
Hit:2508
Updateing Date:2023-08-09 16:44
Back