Organization Chart of Taiwan Water Corporation
TWC established a board of directors and set directors and supervisors in accordance with the Company Act.
According to the business objectives and business development needs, the Head office has 15 department, including planning, public works, water supply, business, finance, materials, water quality, industrial safety and environmental protection , water loss management, information management, general affairs, accounting, human resources, civil service ethic and bidding center.
For the execution of water purification, water supply, water distribution, and engineering supervision and design, there are 13 branches and 3 region engineering offices.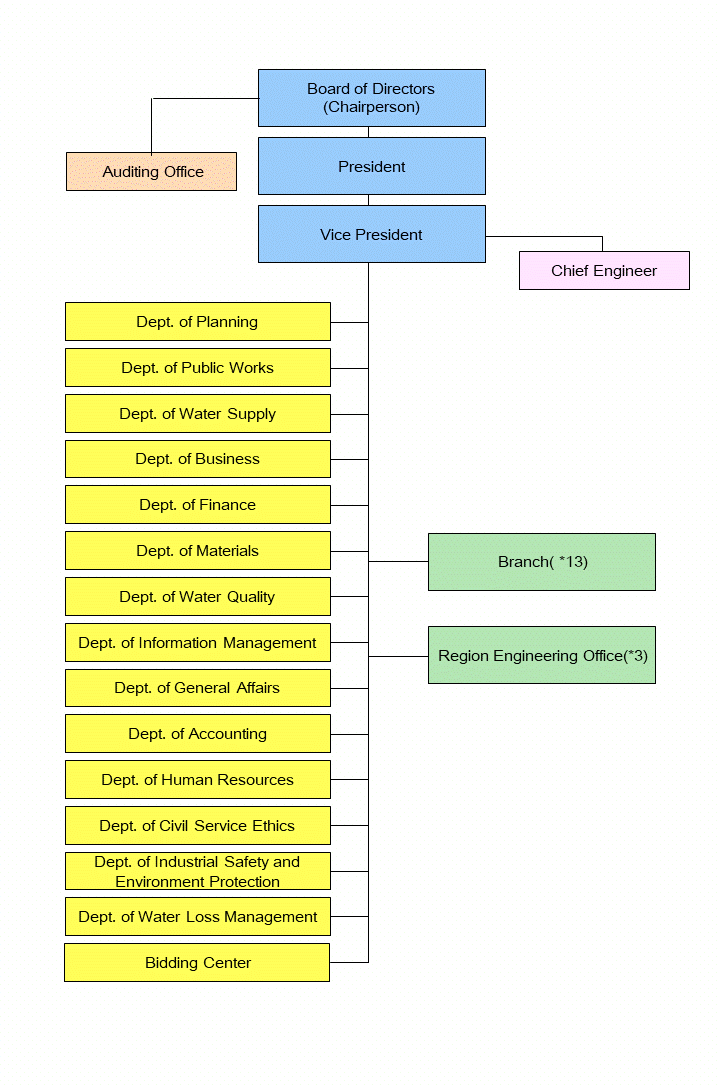 Organization Chart of Taiwan Water Corporation
Hit:1510
Updateing Date:2022-12-26 11:36
Back